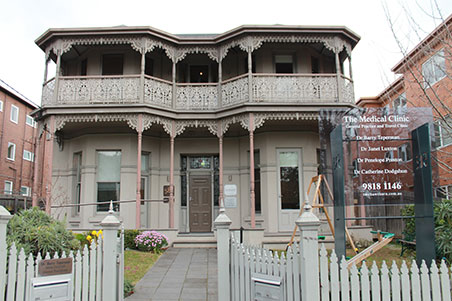 585 Glenferrie Rd Hawthorn
(Opposite Hawthorn Library)
03 9818 1146
Mon, Wed 8.30 am – 7.00 pm
Tues, Thur, Fri 8.30 am – 6.00 pm
Sat 9.00 am – 12.00 pm
OUR HEALTH SERVICES
The Medical Clinic is a General Practice, with a skilled and professional team of Doctors, Nurses and trained staff offering patients a high standard of medical care.
Our Practitioners:
Dr Barry Teperman
Dr Penelope Preston
Ms. Renae Lammardo - Registered Nurse

GENERAL PRACTICE
Quality Family General Practice inlcuding Men's, Women's & Children's Health
HOME & NURSING HOME VISITS
For patients who are too ill or lack mobility to attend the medical clinic.
TRAVELING OVERSEAS?
Find out what vaccines you require and get valuable information about how to stay healthy while you travel.